While everyone is aware of the numerous advantages daily exercise can provide, sometimes it can be difficult to find the time or the drive to actually do it. When you're just feeling lazy or when you're new to working out, short workouts are ideal. Baby steps are always preferable to no steps at all. A new habit only takes 21 days to develop.
 Related: Smoothies? Are they good for losing weight?
Avoid overextending yourself by attempting to achieve too much at once. Simply promise yourself that you will exercise for 5 to 10 minutes every day or every other day. And if you're attempting to lose weight, the same holds true for your diet. Simply start small and progress from there. 
Just a tip: You can switch between these exercises whichever you wish; they all target the main issue areas.
ABS
1. FLAT ABS IN 5 MINUTES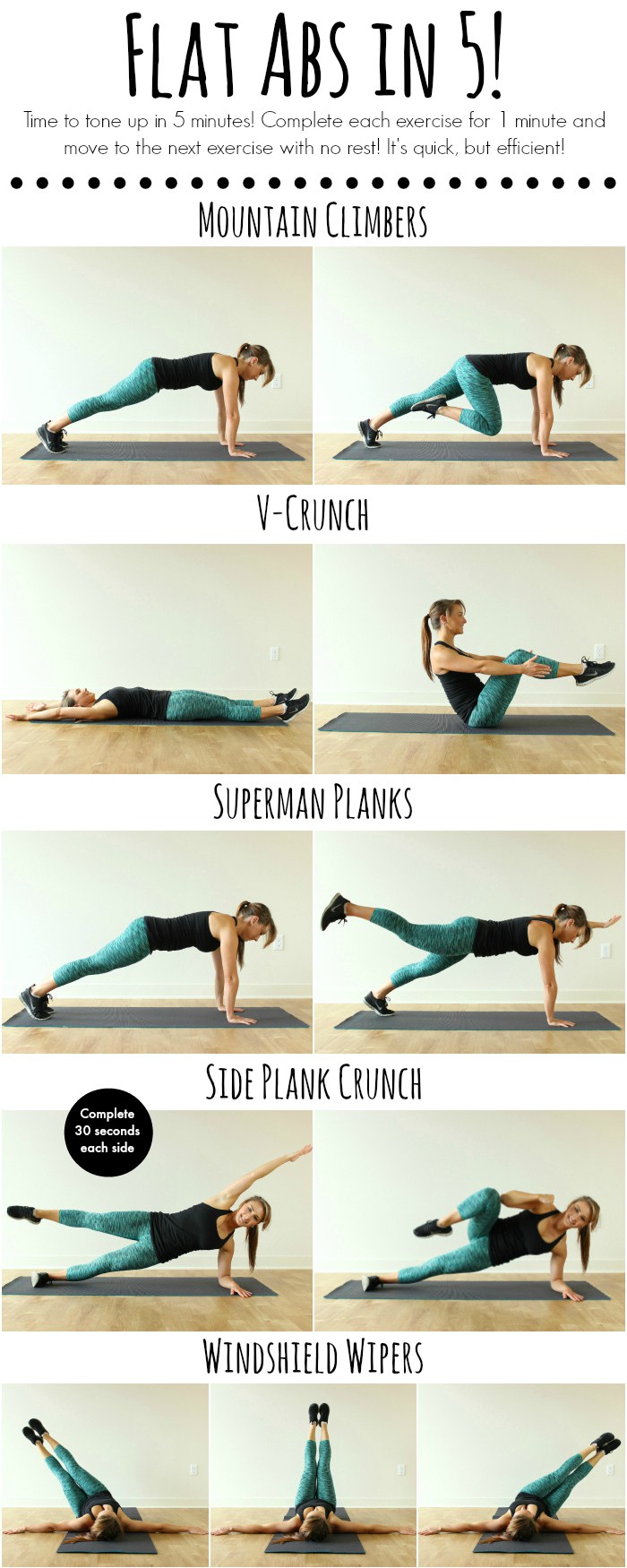 Every day, I try to squeeze in a fast ab workout because it generally inspires me to work on other body regions as well. This exercise includes several plank exercises, which is fantastic. They are excellent for your core, not because they are enjoyable.
Source: The Live Fit Girls
2. 5-MINUTE LOSE THE POOCH WORKOUT

Unfortunately, the first place we put on weight and the last place we lose it is on our tummies. For those of you who detest doing a lot of planks, these moves are fantastic. 
Tip :Crunches are simply simpler to motivate yourself to perform on some days.
Source: The Cycling Bug
BOOTY
3. 10-MINUTE BUTT FIRMING WORKOUT